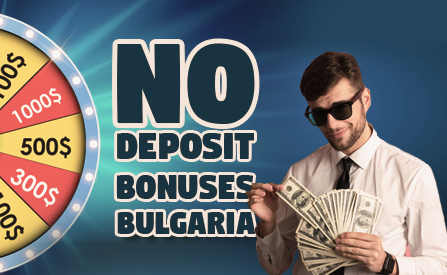 Having all forms of gambling legalized, Bulgaria has quite a busy and heavily regulated market, where everything is set out to be quite functional. Gambling operators interested in offering services to Bulgarian clientele must obtain a license, and pay the fee to be able to operate legally in the country.
Where can Bulgarian players find good no deposit bonuses?
Like players from any other country, they should look for promos (and games) offered by respectable casinos only. And to make sure one can manage to make out which one's worth the time (and eventually money), we've prepared this practical guide.
Let's take a tour through no deposit bonuses in Bulgaria!
Gambling in Bulgaria
As for the land-based sector, it was illegal until 1993 as in most Eastern European countries. The first effective regulations were introduced in 1998 when the State Commission for Gambling began issuing licenses to local operators.
Online gambling has been legal since 2008…
… but was officially regulated four years later, in 2012. As far as the law defines, online gambling operators were required to pay 15% of their turnover as tax. Unlicensed operators were blacklisted, and the list has been expanding ever since, currently displaying over 350 brands.
Blacklisted platforms are blocked by internet service providers. However, there are no laws banning Bulgarian players from playing on international sites that are available to them.
Due to higher taxes…
…many companies hesitated whether to invest in the local license, yet the country had positive expectations regarding the tax revenue from online service providers.
A compromise was found in the amendment by the Parliament, which took place in 2013. Since then, operators are required to pay a one-time licensing fee of about €50 000. Moreover, the tax on turnover has been leveled up to 20% of gross profits.
As a result of lowered taxes…
…the number of operators applying for approval has been on the rise. Yet, June 2020 brought quite a surprising decision by the Government, that announced the forced shut down of almost 600 facilities all over the country.
How to Spot Good No Deposit Bonuses?
It's not that they will be covered in confetti and all, but truth to be told, some operators WILL use that trick to make them look more attractive.
But there's much more to this…
…than it meets the eyes, which is why we always invite players to analyze every bonus before they claim it. Knowing that "All that glitters is not gold", don't just observe the offering on the surface.
What is the duration of a promo? What are the turnover requirements? Are there limits on withdrawals?
These are just some of the questions that need to be answered before you can label a promo as a "good one".
For example…
…if the WRs are 90x or something so drastically high, and you only have one day to complete wagering requirements, and you are permitted to cash out $10, would you call it a good one?
That's right, we absolutely agree. It's up to each casino to determine its policy, but you as a player should follow your preferences when selecting the bonus.
Generally speaking, any WRs which are up to 50x are quite okay, provided that the rest of the rules are equally fine. Also, check out the list of games which contribute. If many of them are excluded from participating, then completing the demands could be challenging.
Even though it may seem like a complex procedure…
…the sole purpose is to make YOUR selection as smooth as possible. After all, the goal is to end up with a good bonus, isn't it? A bit of effort won't hurt no one.
Journey to Perfect Casino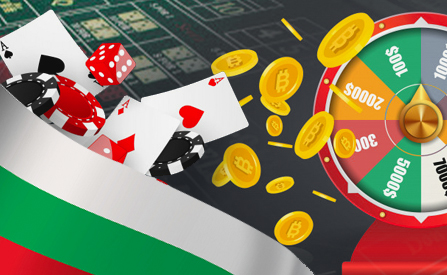 When it comes to casino selection, the first and foremost rule is to check out Terms and Condition- a lengthy yet useful document where players can get a better insight into the venue's code of conduct.
When analyzing which hub is a worthy one…
…you should take multiple aspects into consideration. A license, in the first place (in this situation preferably a Bulgarian one), so that you can be sure the operators run a legal business.
Then, check out the lobby where promo packages are accommodated. NDB by itself is a great thing, but if you are interested in further exploring the chosen facility, it would be nice to know there are some other ways to get some extras and playing credits.
Speaking of exploring…
…do so with gaming lobby as well. Ask yourself what's your favorite type of game - Slots? Table Games? Live Dealers? Sports? All of them?
If you are looking for versatility, then select the establishment which will have all these categories. In case you are a fan of a single group of releases only, then find the one specialized in that specific category.
And last but not the least important…
…banking sector, which includes the selection of payment methods, processing time, and policies for withdrawals and deposits. Also, double-check if there are any fees imposed and who's in charge in dealing with them.
Among other pluses which add more value to brand's reputation are:
Professional and multi-channel customer support
VIP club or Loyalty program with points
A fine selection of protection tools
Of course, none of these are mandatory, but more of those are incorporated, the higher are the chances to have a well-rounded and safer experience.
And that's what all players are looking for, aren't they?
Final Thoughts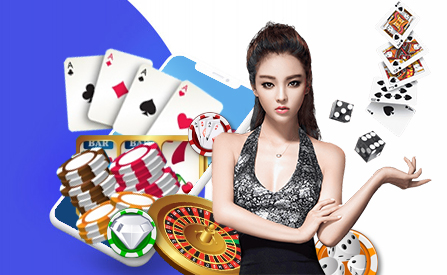 Those who decide to explore establishments approved by the local authorities shouldn't encounter any issues, as everything is well-regulated. Moreover, the country itself strives to keep the market clean and takes all the complaints very seriously.
On the other hand…
…this doesn't apply to foreign operators, so the level of protection is not the same. Good thing is that the unlicensed ones are labeled as a rogue, narrowing down the quest significantly.
With all the useful knowledge you've acquired, your journey to good no deposit bonuses in Bulgaria stands all chances to be a smooth one.