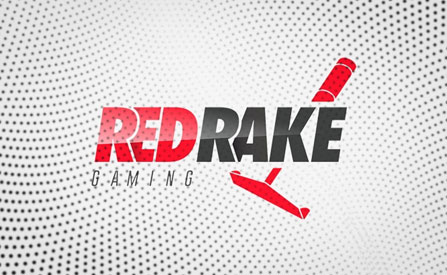 Red Rake Gaming is a rather interesting company, as they first started as a social casino gaming operator. This means offering casino games on play-money platforms. It took them some years to move into the real money gaming sector but judging by the way they've built their platform all that experience has really paid off. Especially when it comes to offering all sorts of bonuses and promotions.
The combination of all these has seen the company expand its market area across the world with ease. They've partnered up directly with online casinos and with platform providers. In total, there are hundreds upon hundreds of online casinos that offer their games for interested players. As you can imagine, this sort of sheer quantity bodes well for those who are looking for no deposit bonuses.
About
Red Rake Gaming started as a mid-size company back in 2011. At first, they offered games for social media platforms. It took until 2015 that they finally moved into cooperation with online casinos. Their selection of games was already considerable, and it has just kept on growing ever since then. Mobile gaming has understandably been a big part of the success since the beginning.
Promotional tools have been part of the package since the beginning. This not only includes the possibility of bonus rounds and bonus cash, but also custom tournaments. They've also gone beyond this with replay possibility and in-game features that keep on expanding. For now, the company is solely concentrated on producing online slots, with the aim to offer as much variety as possible when it comes to ways to win, special features and other game types.
Games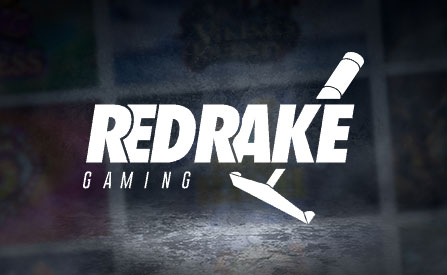 When you play Red Rake games you will get your hands on close to one hundred online slots, together with some interesting bonus options. Now they might not be into table games, video poker or any other such games as of yet, but that doesn't mean these wouldn't be in the cards in the future. Judging by their games so far, it would be an interesting addition.
Riches, Fantasy and Fun
As always, themes play an important role in the setup for different games. The company utilises a lot of imagery and source material from history and fantasy, and these range from the East to the West. Titles like Cai Shen 88, Solomon the King, Million Dracula, Nefertiti's Riches, and Guardian of Ra are but a handful of examples.
Whilst those games do make up the majority, you can plenty of other themes too. Burning Chilli, Super 25, 2 Kings of Africa, and Parrot Bay are just some that explore other options. Graphics are mostly light, but here and there you will run into 3D models and other highly detailed symbols. Audio effects tend to be a bit generic, but nothing that would take away from the entertainment and enjoyment.
Check out the Reels…
…and you can find some pretty perplexing setups. Not to worry, there are plenty of games that use the familiar five reel setup too, with normal paylines as well. But some of these games opt for a more grid-like structure, which is combined with up to one million paylines. This is casually known as the Million-series of games. However, the volatility is set high and the chances are controlled by blank symbols, which means not every payline is in play on every spin.
Taking it Easy with Features
Special features aren't too out of the ordinary, with most games opting for just one or two bonus modes. These are, more often than not, bonus spins and a bonus game of some sort. It's nothing out of the ordinary, but what matters is that the combination of different modifiers can result in spectacular wins. Sometimes a title here and there takes things a bit further, exploring different possible features, though not outright inventing any new ones.
Wins and Returns
There's no doubt that these games aim for high variance. This means that wins are few and far in between, but also that there is always the possibility of scoring a massive pot. Usually, this can be tens of thousands of times your total bet. Though that's not quite enough to challenge progressive jackpots, it's still a pretty significant hit if it makes it to the reels.
No Deposit Casino Bonus
Looking for that no deposit bonus? Well, you're in luck. We have all of them listed right here. Make note that these are no deposit casinos that offer games from Red Rake Gaming. Not every site will offer no deposit bonus spins, or even bonus spins. Most settle for no deposit bonus cash, and the good news is that these slots are fully supported. You can play pretty much all of them with bonus cash.
The company does offer promotional tools, which means that bonus spins can be given to all players for all of these games. The company also has its own slot tournament tool, which includes progressive jackpots, leaderboards, and instant payouts.