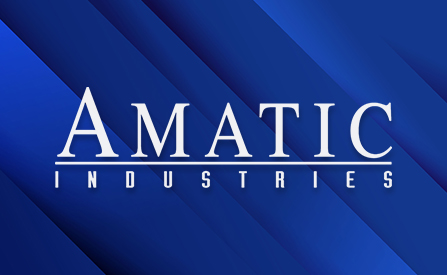 Amatic Industries is neither a small fry nor a newcomer. They've been in the casino business for decades, with a global presence well before online casinos even became a thing. Today they are still concentrated on land-based casinos but also offer their most popular slots in online casinos. These online endeavours are technically done under the brand of Amanet, though you are just as likely to spot the Amatic logo.
The originals, or the classic slots, from this company, are easy to recognise. One could say that the first few steps they took in the online space were quite shaky, but luckily the company quickly learned from their mistakes. An increase in quality also led to better land-based products, and today the cabinet look isn't all that different from modern mobile online slots.
About Amatic Industries
Established in 1993 Amatic Industries originates from Austria, with a considerable share of the local and nearby casino markets like Germany in their pocket. They have been challenged by companies like Gamomat and other land-based providers, but have managed to keep their players satisfied enough to retain their position as one of the market leaders. At the same time, the company has brought forwards a new generation of slots aimed at online audiences.
At the same time, the company has been concentrating on building the back-end, for which again they can draw on their considerable experience from established land-based casinos. Their presence online has emulated their success on land, and it's pretty easy to find a place to play these slots. Whether or not the online sphere becomes increasingly more important to the company remains to be seen.
Amatic Online Slots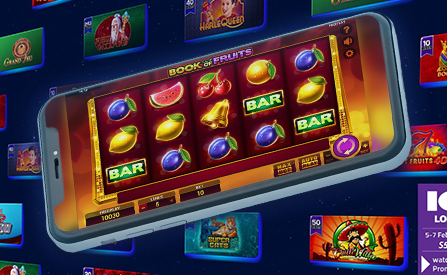 Gaming on these slots is sure to take you back a bit in time, whether you're playing the first ports or the latest mobile slots. It's just the way they've gone about with the look, interface and playstyle. If you're after the very latest special features, progressive jackpots, or other hallmarks of the modern era, then these games might not be for you. On the other hand, if you're either looking for a bit of nostalgia or just something a bit different from what other software providers provide, you might enjoy a few spins with Amatic online slots.
Diamonds, fruits, gems, berries…
…isn't all that you're going to find here, but it's without a doubt the most common setup when it comes to the selection of symbols. Whether it's Hot Seven, Roman Legion, Hot Scatter, Fortuna's Fruits, Admiral Nelson, or Book of Fortune, you're going to be served a pretty similar setup. Five reels, three symbols each, and usually between five and ten paylines connecting from left to right. Sometimes the number of paylines gets higher, and so does the number of reels or symbols on a reel. But nine times out of ten you can be pretty sure what to expect.
And something else to expect are the massive wins. Sure enough, these wins might not come via elaborate bonus games, hordes of clusters, a combination of multipliers and wilds, or even a wheel of fortune. Most of the big wins are simply rare five symbol combinations. Expanding symbols and bonus spins do show up from time to time, but the basis of action always remains the normal reels and spins you play on them.
A Word About Graphics
The interface works wonderfully, and you can play these games on all devices from casino terminals to mobile phones. However, there's still the fact to consider that the look is a bit antiquated. It's almost like you were playing retro or vintage games. Sound effects, music and animations are not bad, but definitely not part of the leading wave of innovation either. It's up to the individual player to determine whether this is detrimental or not to the gaming experience. For us, the games are just as interesting, at least if you find the game that delivers on the sort of gameplay experience you're looking for.
Amatic No Deposit Casino Bonus
So does Amatic offer no deposit bonuses? Directly, the answer would be no. But they are in business with plenty of no deposit casinos, which means that good old no deposit bonus cash will go a long way when spinning these reels. Something that helps along are the high RTPs, which tend to actually stand above 96% in most cases.
The company is also looking into creating its own software and back-office solutions, but the work on that might not be cutting edge either. It remains to be seen if they manage to come out with gamification, jackpots, tournaments or other such systems. For now, go for our suggested no deposit casinos to find the best chance of a bonus.