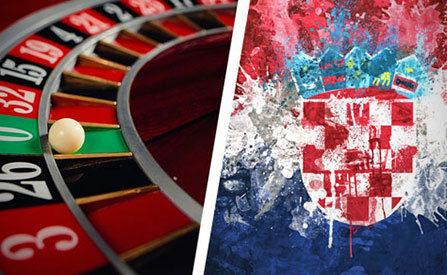 As a member of the European Union (EU), Croatia is a small country located in the central region of Europe. The population of around four million people as well as visitors, can enjoy land-based and online gaming. The country offers both with a well-rounded industry for gamblers to enjoy. Discover the options below in our short guide to see how you can play blackjack , slots, roulette, and more.
Land-Based Casinos in Croatia
Gambling has been around for decades in Croatia and was mainly a monopolized activity. It was not until 2014 that the laws were changed, and the industry was updated. The country joined the EU in 2013 and instituted the Croatia Gambling Law the next year. The country is home to around 20 casinos, and there are smaller gambling venues with slots or video poker machines also available.
Players have options for all types of gaming in most areas of the country. The largest operator is Admiral, which includes several slot halls and casinos . The operator is responsible for the country's largest casino, the Grand Casino Admiral.
The casinos are mainly situated near Zagreb, the capital city of Croatia. Additional options are available near the Mediterranean Sea to cater to the tourist population. The gambling sector is offered mainly for tourists, with heavy marketing in place to entice visitors to play games.
Casinos are generally connected to a hotel or resort to take advantage of overnight guests. Some venues in Europe have a dress code, but players will find Croatian casinos do not, though most people will dress nicely when visiting.
The casinos in the country are considered smaller when compared to larger venues in other areas of Europe. The venues can serve alcohol, which makes them more appealing to guests. Licensing is provided by the Ministry of Finance, with casinos and slot halls requiring the same type of license to offer services.
Anyone visiting a casino must be 18 or older to gain entry. This applies to tourists and residents. Along with online casinos, the country also offers legalized online poker, sports betting, and bingo. The many gambling offerings of Croatia make it easy for players to find something of interest.
Online Casinos in Croatia
Croatia has offered online casino gaming since 2010. The industry is regulated and heavily taxed, so it is not a first choice for major companies. In the past, the industry operated based on the Ordinance on Interactive Online Casino Gaming of 2010. By 2014, the Croatia Gambling Law came into play, replacing the old laws.
Private operators in Croatia must have a license to offer online services and accept players in the country. Hrvatska Lutrija is a state-owned lottery monopoly that also offers online casino gaming. The service is known as Icasino. It offers fewer games and does not generally have bonuses or promotions on offer.
The regulations for iGaming services are strict, and high licensing fees and requirements have resulted in few companies seeking licensing. Tourists and locals are allowed to access services online if they would like.
The Ministry of Finance is in charge of the licensing process for iGaming. Any company hoping to obtain a license needs to apply and qualify. The application requires a HKR 3,000,000 annual fee, which equates to around $500,000.
Reserves are also required to ensure that any winnings will be delivered to players. The amount is around HRK 3,000,000. This amount must be held at all times to ensure payment. The high fees and reserves keep operators from trying to move into the country. The amount is quite high on both accounts.
Most operators would rather offer services in other areas where the fees and reserves are much lower. Most jurisdictions have both payment requirements in place but on a much smaller scale.
Online operators must also have a land-based casino to be eligible. Some feel that this is discrimination towards offshore gambling companies that might want to offer gaming in Croatia. It is also seen as being contradictory to European Union gambling directives.
Gambling Tax Payments and Age Limits
For online gambling, the gross gambling revenues of casinos are taxed at 15%. Slot games have a higher tax rate of 25%. Winnings are subject to a tax based on the amount. Anything under €1,300 is taxed at 10%. Anything ranging from €10,000 to €30,000 is taxed at 15%. Winnings above the €30,000 mark will be taxed at 20%.
The same tax rates apply for land-based gaming as well. The amounts are considered standard in the gaming industry as a whole, with the only difference being the player tax on set amounts.
Players must be 18 or 21 and up to gain entry to casinos. Some venues offer the lower age limit, while others do not. You must provide your ID when going inside to prove your age.