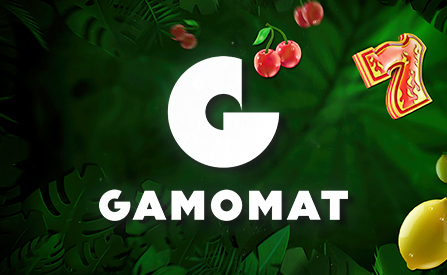 German and European markets, at least those close to Central Europe, have traditionally been dominated by land-based casino producers. Even when it comes to online casinos, which is attested that many of the most popular games in these areas tend to look and feel a bit aged. There have been some changes to that, and even these old companies are starting to come out with new sorts of games. Gamomat is probably one of the first German gaming companies that have fully embraced what it means to produce online slots, and not just turn their old products into video slots.
Thanks to this, they have managed to build up not only a presence in online casinos but also quite a following amongst casino players. This has led to a rapid expansion of markets, and today the games can be found across the world. The number of games has also increased, with the old titles converted into a completely new look, one fitting for mobile devices. That said, there is definitely a hint of classic gaming in this selection, way more than you would encounter with most other online casino producers.
About Gamomat
What's surprising about the company is that it pretty much started out as a land-based operator in 2008. Not only this, but they managed to clear enough space for themselves to first challenge other producers, like Novomatic, but then also expand through the rest of Europe. And you better believe this means they are rather well stocked when it comes to different licences.
Gamomat isn't perhaps the flashiest or fanciest company out there, their vintage slots continue to grow in popularity. The list of languages is growing constantly, and so are supported currencies. Though on the latter note we don't expect something as exotic as cryptocurrencies and associated Bitcoin bonuses to be added to that list any time soon. With companies like this, you get a good reminder that unique gaming doesn't always have to be flashy, experimental or complicated. It can just be classic and fun.
No 3D Graphics Here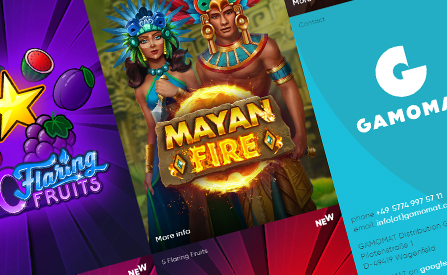 The most common theme, and we can say this even without checking the numbers, has to be that of fruits. They haven't forgotten the other classic symbols either, with plenty of bells, sevens and diamonds on different reels. There are also all sorts of "Book" online slots to check out. For example the following:
Ramses Book
Books & Temples
Sevens & Books
Books & Bounties
History, mythology and nature are themes that follow these, though perhaps not in ways and not via subjects that you would first expect. The graphics aren't what we would call modern or online. That's not to say everything wouldn't be highly detailed, it's just not that same mobile or video game style that every other game producer seems to be using. And definitely not in 3D.
A Select Stock of Specials
These online slots aren't without special features, nor are they oversaturated with them. The classic slots, which is the moniker we use for games that come with fruits and other familiar symbols, tend to offer two kinds of double up systems. The same applies to low variance slots. Once you get into games that offer more complicated themes, you get a bit more variety in special features.
For example in Mayan Fire has special symbols that offer wins up to 3500x, as well as bonus spins with low paying symbols removed. Monkey Mania goes crazy with wild monkeys, adding them on all reel positions. Double Rush, on the other hand, is a feature present in many titles that allows playing two spins for the price of one. Other titles add bonus games or slightly more complex bonus spins, but on the whole, Gamomat keeps things quite simple.
Donate to the Climate
It might not be money in your pocket, but it's nonetheless a very interesting concept. Gamomat has a program, or a feature if you want to call it that, where part of the revenue they receive from select online slots is donated to protect the climate. This in no way affects your chances of winning or the size of the possible wins. It's just a nice addition.
Gamomat No Deposit Casino Bonus
Are no deposit bonuses part of what Gamomat offers? That's the big question, with an answer that is quite difficult to find. Though the company is very passionate about slots, and has managed to create a unique presence online, they don't seem to pay that much attention on promotions, bonuses and tools that are needed for both. That being said, a no deposit cash bonus should work just fine on any of these games.