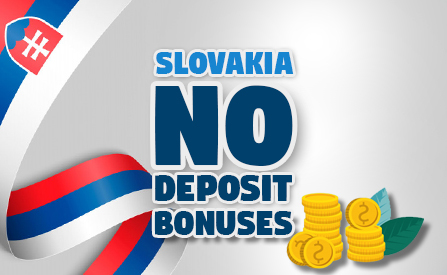 The Slovak Republic is one of the late comers in the online gambling industry, but definitely not one to lag behind when it comes to its innovations and improvements. As a matter of fact, some might even say that 2006 isn't all too late a time to step into the bright shiny world of interactive gambling. And with the government aware of the new phenomenon taking the world by a storm, legislative matters were handled all the more timely.
While there is still much that needs to be sorted and smoothed out in the Slovakia online gambling industry, as in most others, the country's residents are currently enjoying a fairly benevolent climate.
Regulations have come to the fore in 2006, as mentioned above, with the 2005 Act on Gambling and Betting Games. According to the letter of this law, the existing gambling operators of land-based establishments gained the right to set up their interactive counterparts. Although it seems alike the model most recently adopted by specific US states, the range of operators here remains the same, only with the game formats becoming available on respective online platforms as well as from their betting and casino floors.
Speaking of which, betting is also available as a form of gambling besides casinos. Commercial operators mainly focus on these two verticals, while the state monopoly Tipos remained in charge of providing lotteries, bingo games and raffles as ever before.
This status hasn't changed even with the most recent legislative amendments late 2018, when the online gambling market in Slovakia was officially opened to offshore operators. Despite the largely internationally-oriented approach when it comes to casino, poker and betting practices, the aforementioned gambling forms remain provided by the sole operator Tipos until present time.
Following all developments, the current state of the Slovak Republic gambling industry is well on its way to meet global standards. With both the land-based segment and its online gambling counterpart keeping up the pace with all the trends in game availability, offers, promos, service quality and more, Slovakia is building a successful business environment out of this modern-day trend.
Slovakia No Deposit Online Casino Bonus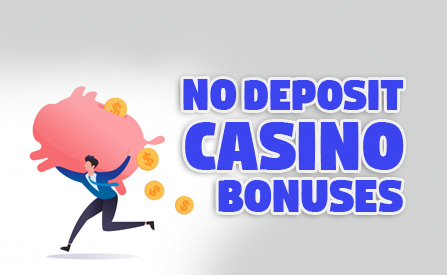 As just mentioned, one of the trends of the industry that this country has been trying to keep up with is bonuses. These are particular offers provided by respective gambling operators in order to increase the number of players coming to the site, as well as aid towards player conversion and retention.
In this line of thought, No Deposit bonuses are definitely among the top variants. These are a particular type of online casino bonuses, although similar versions of them can be equally found on other platforms (sportsbetting, poker, lottery and bingo). While the former two are much more competitive in regard to the latter, it is only understandable that they would feature a much wider range of bonus diversity.
In fact…
...when it comes to online casino No Deposit bonuses alone, players are able to choose between several variants. Each of these awards some benefit to the player for having signed up for an account to the platform, in an attempt to help ease their introduction to the different games at their disposal. Most of the time, it is automatically awarded upon signup, so all you have to do is click the 'claim' button. Other times, players will need to copy the respective bonus code and input it in the right box, or even request the bonus via email, most often to a customer support representative.
Either way…
...the bonus will most often consist of one of three benefits – extra bonus spins, free play time, or bonus cash. The first of these is also the most common format for No Deposit bonuses, and practically a part of the online slots best plays and strategies. The second one is also known as the one-hour bonus because the time awarded per player is usually a single hour of gameplay across the game library. Finally, the third type simply funds the player's account with a certain amount just to get you started.
Bonus Terms and Conditions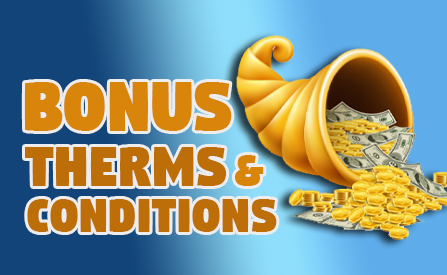 All this sounds too good to be true, and as a matter of fact, it usually turns out to be so. Even the top licensed and regulated national and offshore online casinos catering to Slovakia residents are known to include bonus terms in their offers. This practice is applied so as to protect their interests against bonus abuse, but some are known to have had a more damaging effect on the player experience. Therefore, make sure to keep a look out for the top points in these terms, and decide whether or not they match your player preferences.
Wagering requirements – This point in the bonus terms is used to keep players from freely claiming the bonus, as well as the winnings. In other words, upon using the bonus funds for gameplay, any accumulated funds need to be redeemed according to the specific terms of the bonus' wagering requirements. Most often, they determine how many times the bonus amount would you need to deposit and bet on the casino games before you can withdraw all winnings.
Game restrictions – During this rollover, as mentioned above, it is equally important to note which games contribute the most towards it, so as to avoid spending funds at games which only contribute a small percentage of the wager amount towards clearing your winnings. This consideration is most important if you have any specific game preferences.
Amount limits – Even if you do manage to clear the bonus, you also need to be wary of withdrawal limits. Some bonuses restrict the amount that players can withdraw, while others also put a limit on the bet sizes they can make using the bonus funds. Check for such restrictions while you're shopping for bonuses, and consider them during the final decision.