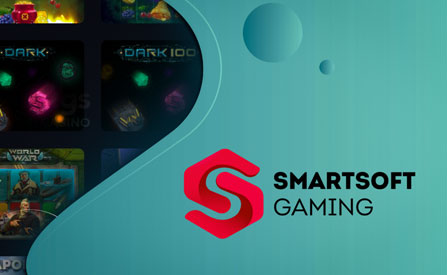 SmartSoft Gaming is something of a surprise, as they are not yet a widely known brand yet their games offer the highest quality possible. Not only this, but they hold several licences, offer interesting bonuses, and have come up with a couple of really unique games. Of course, online slots are their main product. It seems like they've also produced games and content outside online casinos, which is another reason to check out what they're all about.
The availability of the games is increasing, though we would certainly welcome these games in more online casinos. That said, you should find a handful of casinos in our list of no deposit offers that allow you to try out the games with bonus cash. Bonus spins, especially the no deposit kind, might be a bit harder to find.
About
The company was established in 2015 and is located in Tbilisi, Georgia. Since the very beginning, they have paid a lot of attention to visuals. The graphics are next-level, and that applies both to the slots that aim for the highest possible details as much as it does to titles that try out simpler things.
Monthly releases, a host of promotional tools, a growing presence across the world, support for cryptocurrencies, and mobile support are just a handful of the strong points of this company. The many licences are proof that they take security and law seriously too. These include Georgian, Romanian and Maltese jurisdictions amongst many others. Something that also stands out is the fact that the company has come up with a completely new genre of casino gaming by itself.
Games
Let's start with the speciality games. This category is called Xgames, and you might have already spotted their first game to come out: JetX. This is a rare interactive game, still based completely on luck. The player decides on their bet, and then waits for the jet to take off. The idea is simple, the longer the jet flies the higher the winning multiplier gets. But how far the jet flies is random, it can crash at any moment too. It's up to the player to decide when to bail out, collecting their wins.
Some of the other games in this category follow similar principles, others like Plinko X simply bring you even more innovative new casino games. If you can get your hands on bonus cash that you can use on these games we highly recommend trying them out.
Online Slots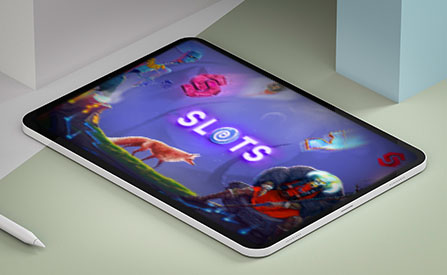 It's worth mentioning that these graphics are truly rich. Smartsoft has put a lot of effort in perfecting the look of each title. That's not just something that applies to the symbols but shows up in the background, animations and effects too. And this isn't also about the quality of the graphics as such, but also the unique look that each game has. Especially titles that borrow their theme from fantasy.
The interface is a bit different from normal, but you'll soon get used to it too. The games themselves are pretty traditional, a stark contrast to the innovative mindset they've applied to other areas. This means using paylines, risk games, bonus spins and pretty much sticking to those selling points through and through.
Other Casino Games
Table games like roulette, as well as number games like keno, are also part of the portfolio. Truthfully, these don't add much value to what is already offered. Rather, they are the basic games that pretty much all game providers need to have in their selection. No better and no worse than almost any other similar game out there. The keno variations might be fun for a while, but you'll likely return to the online slots and the Xgames sooner or later.
No Deposit Casino Bonus
Whilst the company offers some promotional tools, which allow for the games to use bonus spins and bonus cash, much of the promotional work is left to the individual online casinos. They have also partnered up with big aggregators like iSoftBet, which adds in a lot more opportunities for no deposit bonuses.
Now, normally producers of this size don't really run their own promotions. But SmartSoft Gamings is no ordinary game developer, and they have taken their first steps into network promotions. One of these is the Prize Drop Wheel. It simply gives a chance for random cash wins every time you play some of the select games. There are also leaderboard competitions and slot tournaments. Now these are not exactly no deposit bonuses on their own, but they do show that this is a pretty versatile company capable of surprising you over and over again.